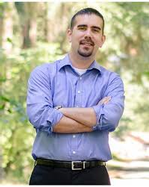 360-513-0510

360-513-0510 cell phone

jordan.wirkkala@gmail.com
14313 NE 20th Ave #B101
Vancouver WA, 98686
Receive Email Alerts from Me
Jordan has worked for Sundin Realty for 15 years and believes that home buying is not only the biggest, but the best decision a person can make. It has to be carried out efficiently and effectively while making sure buyers are comfortable, informed, and well represented. It is Jordan's goal to find the perfect home for each client; investing much time and energy into getting to know you, in order to serve you better. He wants his clients to not only get a great investment in a home, but also a home they love and enjoy.
By hiring his team at Sundin Realty you get a dedicated group of individuals that work hard for you! He would love to sit down with you and hear what your Real Estate plans are and how he can help.

They are honest, trustworthy, hard working and ready to earn your business.